The "Stage Hand" by Lap King (a review from a Lap Steel Guitarist in Nashville)
---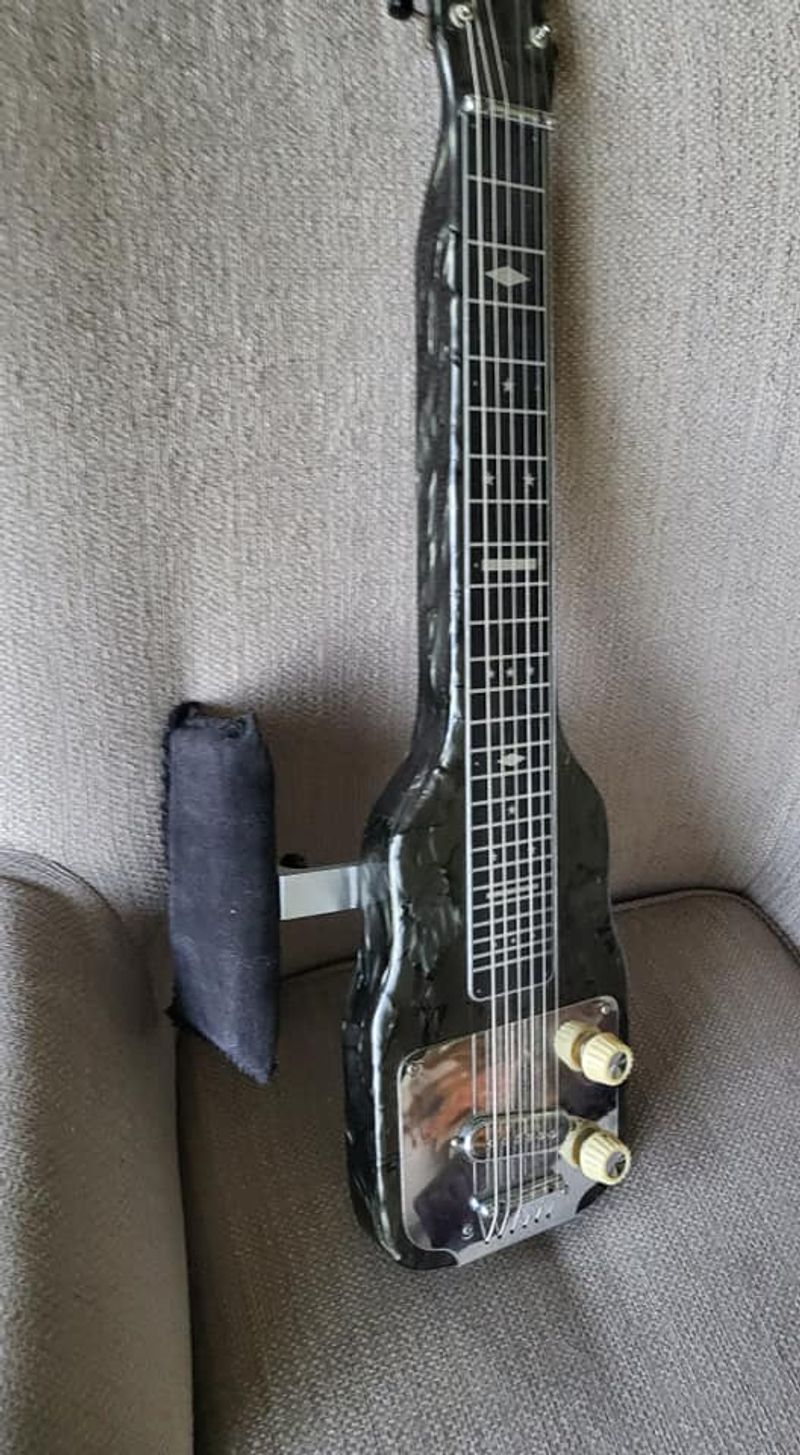 Standing Up While Playing Lap Steel
Standing up while playing lap steel and dobro is pretty much an expectation for every slide player. Players and Gary Moors, Bruce Bouton, and Jerry Douglas have made it a standard for playing the instrument. The Stage Hand is a great way to start with this. The learning curve isn't too long if a player isn't used to it.
Installing the Stage Hand
The Stage Hand is a great thing to use if someone wants to stand up while playing lap steel guitar. The installation is very easy and just required an individual to screw it into the bottom of the lap steel. It is easily adjustable so that player can have the lap steel closer to the body or further away. The pad is very comfortable as well. It also comes with a pin so you can screw that in if you don't have the other end for the strap.
Performing
Performing with a lap steel standing up is much more visually pleasing. It also allows the player to feel more connected with the other musicians and the audience. If you are a pedal steel player btw, most bands will expect you to be able to play lap steel and dobro. The dobro is easy to play standing up as long as you have a guitar strap but most lap steels need an additional feature much like the The Stage Hand.